There's Something About Men in Suits
I fell in love with "Suits" last summer. Okay, I fell in love with Harvey (Gabriel Macht) and Mike (Patrick J. Adams).
Harvey's a brilliant, cocky, sometimes devious lawyer who does whatever he has to to get the job done. Mike's a brilliant, compassionate guy who never went to college but passed the bar several times for other people. Harvey hires him to work as his assistant and so begins one of those fascinating relationships that transcend boss/employee land and head into brother territory--where the brothers are incredibly hot and you can't choose between them.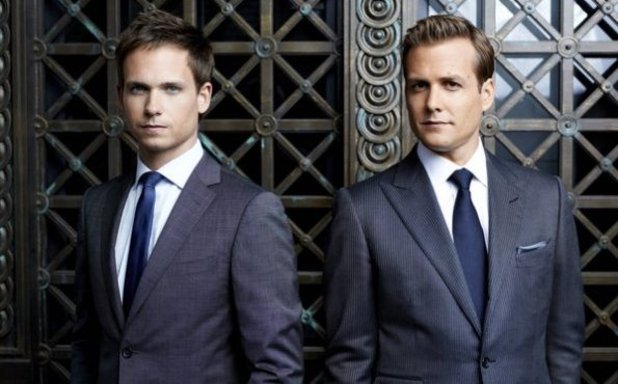 Either in or out of their suits.
GODDESS IN THE MIDDLE, Book 3 in the Forgotten Goddesses series, will release July 3.
Pre-order your book here
Amazon
B&N
Chapter
TOGETHER. THEY CREATE THE MOST POWERFUL MAGIC OF ALL ...
Romulus and Remus are sexy werewolf cousins with an unbreakable bond. When they meet beautiful goddess Amity and save her from an encroaching demon, they discover that the three of them together are way more powerful than any of them could ever have imagined. And they're going to need that power to overcome the forces that are determined to steal Amity's magic and destroy the two men. As different as night and day, and each an amazing man in his own right, Rom and Remy make all of Amity's deepest fantasies come true ...